Published August 3, 2021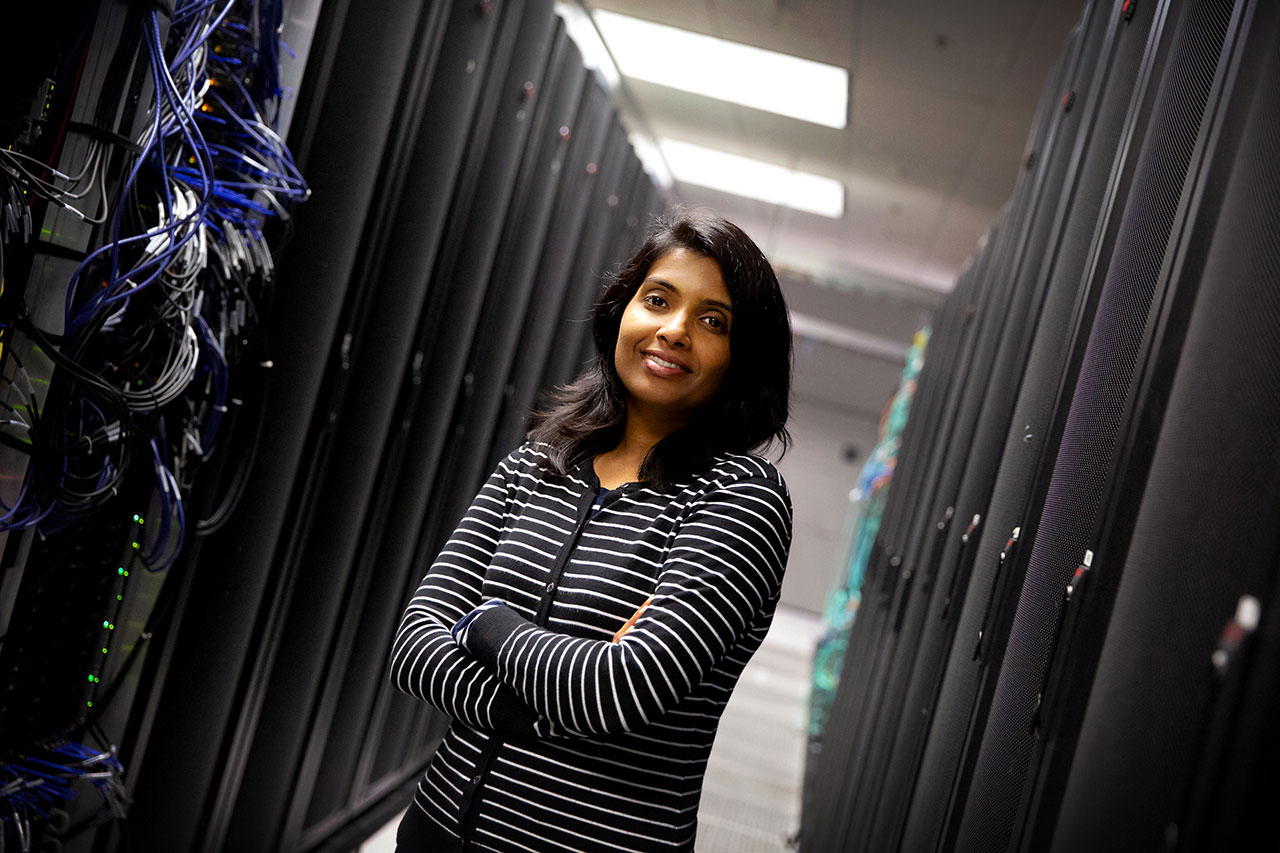 By Kimberly Mann Bruch
The Open Science Chain program at the San Diego Supercomputer Center (SDSC) at UC San Diego has been awarded a $500,000 National Science Foundation (NSF) grant for providing a secure method to efficiently share and verify data and metadata while maintaining privacy restrictions necessary for the reuse of the scientific data.
Specifically, the funding allows Principal Investigator Subhashini Sivagnanam and the Open Science Chain (OSC) team to expand their already successful project. The team is starting to architect Open Science Chain - Integrity Services (OSC-IS) that aims to strengthen cybersecurity controls with the application of blockchain technology primitives to preserve the integrity and the provenance of public and private data assets on research platforms and hubs.
"Data sharing is an essential element of collaborative scientific research and associated publications," said Sivagnanam. "Our goal with OSC-IS is to ensure that sharing is conducted in a secure environment with considerations of confidentiality for private data assets which may extend to fields in metadata."
That is, OSC-IS is designed to leverage a combination of smart contracts and off-chain storage to ensure the data confidentiality and privacy in sharing private research data in collaborative research. The project creates an API-based data integrity verification management service for data-driven research platforms and hubs that will reduce data information loss and build support for managing various metadata standards and access controls. The project expands the existing OSC to include best practices in data management, demonstrating the use of blockchain in academic research while also incorporating computer security in the overall education arena.
"We see tremendous interest from researchers in secure data sharing with data provenance preserved, be it for the NSF, the National Institutes of Health or other agency-funded research projects," explained Amit Majumdar, director for SDSC's Data Enabled Scientific Computing Division. "And, the OSC-IS project is addressing key research questions in these area of distributed data sharing."
About SDSC 
The San Diego Supercomputer Center is a leader and pioneer in high-performance and data-intensive computing, providing cyberinfrastructure resources, services and expertise to the national research community, academia and industry. Located on the UC San Diego campus, SDSC supports hundreds of multidisciplinary programs spanning a wide variety of domains, from astrophysics and earth sciences to disease research and drug discovery. SDSC's newest National Science Foundation-funded supercomputer, Expanse, supports SDSC's theme of "Computing without Boundaries" with a data-centric architecture, public cloud integration and state-of-the art GPUs for incorporating experimental facilities and edge computing.