Published March 21, 2022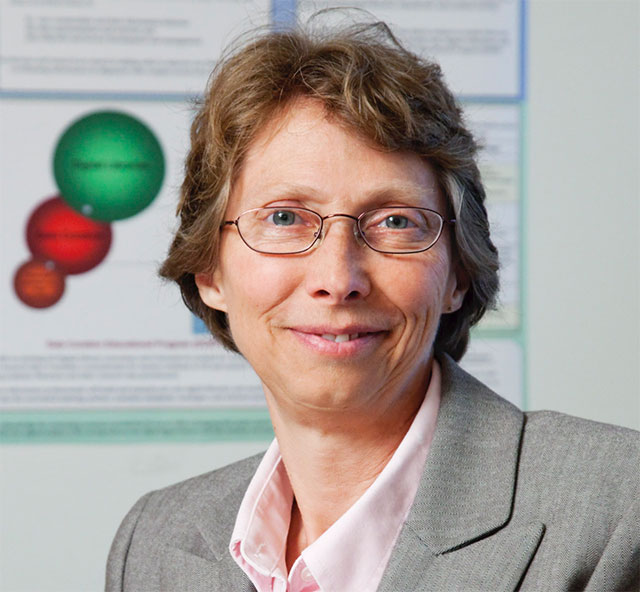 By Kimberly Mann Bruch, SDSC External Relations
Trusted CI, the National Science Foundation (NSF) Cybersecurity Center of Excellence, announced eight Trusted CI Open Science Cybersecurity Fellows – including Melissa Cragin, chief strategist for Data Initiatives in the Research Data Services Division, at the San Diego Supercomputer Center (SDSC) at UC San Diego. The fellows were selected from a nationally competitive pool based on their interest in learning about cybersecurity.
"I am excited for the fellowship, which provides specialized training and an opportunity to develop new expertise in challenges related to the research data ecosystem. I look forward to joining an amazing cohort of fellows, and appreciate the benefit of travel support to attend professional development and in-person events," Cragin said.
Prior to joining SDSC, Melissa was the executive director of the Midwest Big Data Hub, based at the National Center for Supercomputing Applications (NCSA) at the University of Illinois at Urbana-Champaign. She maintains research appointments as a center affiliate at NCSA and assistant professor at the School of Information Sciences. Previously, Melissa served for several years in the Office of the Assistant Director, Directorate of Biological Sciences at the NSF, where she guided the development of data policy and accelerated community engagement on research data management and public access. At SDSC, Melissa works on projects to improve data access and use, and fosters the development of the national data infrastructure ecosystem and related policy. Melissa has a Ph.D. in information science from the iSchool at Illinois (UIUC) and an MLIS degree from Rutgers University.
The CI Fellows will receive training consisting of a Virtual Institute for basic cybersecurity training over six months. The fellowship supports attendance at the NSF Cybersecurity Summit, PEARC and one additional professional development opportunity during the year. Fellows are expected to help their science community with cybersecurity and make them aware of Trusted CI, and to present or write a short white paper on the cybersecurity needs of their community. Trusted CI Fellows will be encouraged to continue participating in Trusted CI activities in the years following their fellowship year. Over the years, this growing cohort of fellows will broaden and diversify Trusted CI's impact.
About the Trusted CI Fellows Program:
Trusted CI serves the scientific community as the NSF Cybersecurity Center of Excellence, providing leadership in and assistance in cybersecurity in the support of research. In 2019, Trusted CI establish an Open Science Cybersecurity Fellows program. This program establishes and support a network of Fellows with diversity in both geography and scientific discipline. These fellows will have access to training and other resources to foster their professional development in cybersecurity. In exchange, they will champion cybersecurity for science in their scientific and geographic communities and communicate challenges and successful practices to Trusted CI. Fellows come from a variety of career stages. They demonstrate a passion for their area, the ability to communicate ideas effectively, and a real interest in the role of cybersecurity in research. Fellows are empowered to talk about cybersecurity to a wider audience, network with others who share a passion for cybersecurity for open science and learn key skills that benefit them and their collaborators.
About SDSC
SDSC, located at UC San Diego, is considered a leader in data-intensive computing and cyberinfrastructure, providing resources, services and expertise to the national research community, including industry and academia. Cyberinfrastructure refers to an accessible, integrated network of computer-based resources and expertise, focused on accelerating scientific inquiry and discovery. SDSC supports hundreds of multidisciplinary programs spanning a wide variety of domains, from earth sciences and biology to astrophysics, bioinformatics and health IT.