Published April 8, 2022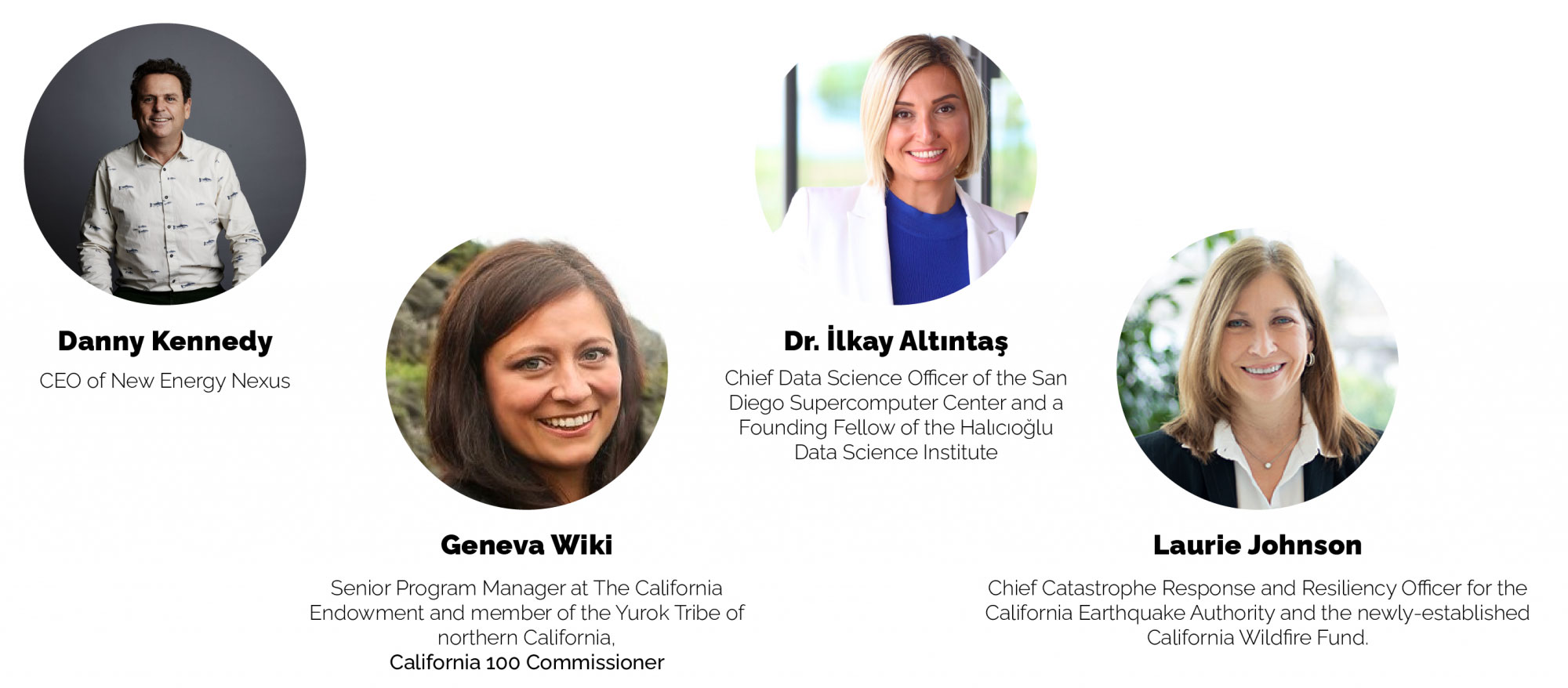 By Kimberly Mann Bruch, SDSC External Relations
On Wednesday, April 20, 4 p.m. (PT), Ilkay Altintas, Chief Data Science Officer at the San Diego Supercomputer Center, will discuss Climate Risk Reduction and Technology as a part of UC San Diego's Design Lab and California 100 speaker series called Designing California's Future.
The overall series, a special edition of UC San Diego Design Lab's staple Design@Large programming, will take place every Wednesday from April 13 through May 25 with a focus on a specific issue. Unlike typical panel discussions, this series will allow students to interface directly with key civic, elected, academic and organizational leaders, and brainstorm solutions for the state's next 15, 20 and 100 years.
"Most California leaders think in terms of two or four-year timeframes, usually aligning with election cycles, but our challenges demand longer-term thinking and solutions," said Mai Nguyen, director of the UC San Diego Design Lab. "When we talk about designing California's future, we're talking about what our roads and public transportation will look like, figuring out who has access to education so all communities rise, and being thoughtful about the role technology plays in our lives. This partnership with California 100 will delve into these questions while centering UC San Diego design students and bringing San Diego and California leaders to campus to workshop ideas and problem solve."
California 100, incubated at the University of California and Stanford University, launched last year to strengthen California's ability to collectively solve problems and shape the state's long-term future through research, policy innovation, advanced technology and engagement. The initiative works to identify, mobilize and support champions of innovative and equitable solutions to the state's most pressing challenges. This work is guided by an expert intergenerational commission with support from seasoned advisors. In addition, California 100 is sponsoring future-oriented research to examine where the state has been, where it is and where it is headed in 13 key issue areas, harnessing the leading talent from research centers and institutes across the state. The research will be released in the spring and serve as a foundation for much of the Designing California's Future speaker series' topics of discussion.
"I'm happy to participate in this important conversation on using technology to combat climate change," Altintas said. "We are complementing it with a design challenge we call Mindsets on Megafires to include students in our proactive wildland fire research and solutions."
More details about the Design@Large workshop series' topics and speakers are available here.