Published April 12, 2022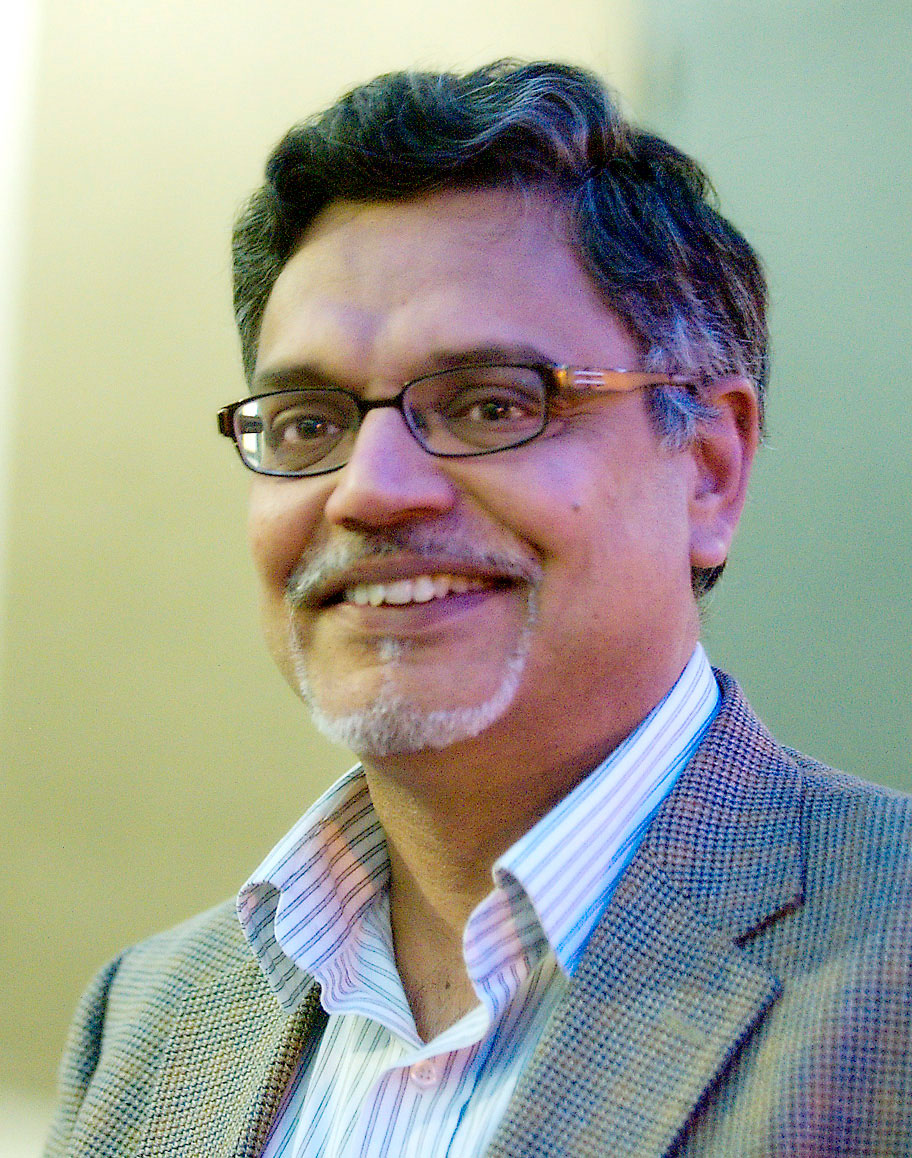 By Kimberly Mann Bruch, SDSC External Relations
Initiated by the National Science Foundation (NSF) in 2019, The NSF Convergence Accelerator is a novel program to speed use-inspired research into practice. The program has a strong connection with artificial intelligence (AI), given its ubiquity and importance in nearly every science and engineering field and topic area. Since its beginning, Chaitan Baru, a distinguished scientist at the San Diego Supercomputer Center (SDSC) at UC San Diego, has been instrumental in the program.
To share the past year's lessons learned from the program, an open access journal affiliated with the Association for the Advancement of Artificial Intelligence, the AI Magazine Spring 2022 issue focused on the NSF Convergence Accelerator. Baru, who serves as Senior Science Advisor in NSF's Office of Integrative Activities, Office of the Director, and Vinay Chaudhri, JP Morgan Chase Vice President, edited the issue.
Baru, who spent 2014-2018 at NSF as Senior Advisor for Data Science in the CISE Directorate, and 2019-2021 as Senior Advisor to the Convergence Accelerator program, also co-authored three articles in the special issue: The NSF Convergence Accelerator Program, Knowledge Graphs, and Enabling AI Innovation via Data and Model Sharing: Track D.
"Track A of the Convergence Accelerator on Open Knowledge Network emerged from the strategic plan for the NSF Harnessing the Data Revolution Big Idea, which I co-chaired during my first stint at NSF," Baru said. "Similarly, Track D on Data and Model Sharing also emerged from the ModelCommons idea in HDR. It was an honor and privilege for me to be invited back by NSF to serve as Senior Advisor to the Convergence Accelerator—an exciting new program focusing on use-inspired research and transition to practice."
Knowledge Graphs (KGs) have emerged as a compelling abstraction for organizing the world's structured knowledge and for integrating information extracted from multiple data sources. They are also beginning to play a central role in representing information extracted by AI systems, and for improving the predictions of AI systems by giving them knowledge expressed in KGs as input. The goal of the Open Knowledge Network track is to unleash the power of data to support the next generation of AI-enabled applications. Data and model sharing is also essential for making rapid progress in AI, and that is the focus of Track D in the Accelerator.

"The structure, goals and objectives of the NSF Convergence Accelerator program are very consistent with SDSC's vision of translating innovation into practice," Baru said. "Indeed, the notion of 'convergence', viz., deep multidisciplinary integration to solve societal problems, is deep in the DNA of SDSC."
About San Diego Supercomputer Center
SDSC, located at UC San Diego, is considered a leader in data-intensive computing and cyberinfrastructure, providing resources, services and expertise to the national research community, including industry and academia. Cyberinfrastructure refers to an accessible, integrated network of computer-based resources and expertise, focused on accelerating scientific inquiry and discovery. SDSC supports hundreds of multidisciplinary programs spanning a wide variety of domains, from earth sciences and biology to astrophysics, bioinformatics and health IT.