Published June 7, 2022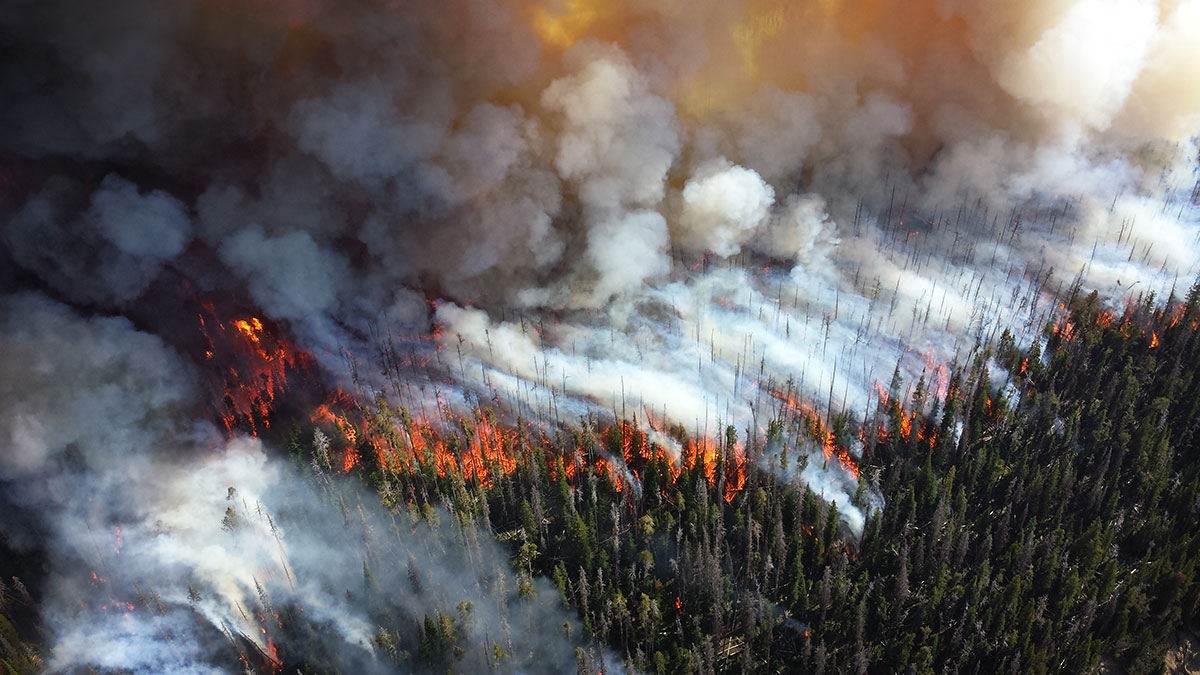 By Kimberly Mann Bruch, SDSC External Relations
Direction and spread of an active wildfire are driven by fuel, topography and prevailing wind conditions. While data on fuel and topography can be mapped before the start of a wildfire, prevailing wind conditions are difficult to chart given their variability and uncertainty.
A team of UC San Diego researchers—including the San Diego Supercomputer Center's Chief Data Science Officer Ilkay Altintas—recently completed a study that shows how detailed information regarding the surface area of a wildfire, coupled with perimeter data, can be used to estimate overall wind speed and wind direction to improve the dynamic simulation of a wildfire's progression.
The study, entitled Estimation of wildfire wind conditions via perimeter and surface area optimization, was published in this month's Journal of Computational Science.
"Although weather stations scattered through the landscape can give an instantaneous measurement of the real-time wind conditions, measurements of wildfire spread can be used to infer the aggregated effect of the prevailing wind conditions," explained Raymond de Callafon, co-author and professor of mechanical and aerospace engineering at UC San Diego. "Our research focused on two California wildfires—Maria Fire and Cave Fire—whereby we illustrated how we can combine perimeter and surface area optimizations to better predict wind conditions."
Specifically, the research team examined the wind speed during the Maria Fire and Cave Fire in relation to their perimeters and surface areas. Next, they simulated how these factors can be used to estimate wind speed of future wildfires. The team now plans to apply this information to upcoming fires in southern California to assist with the estimation of progression.
This work was supported by WIFIRE Commons and funded by the National Science Foundation (grant no. 2040676) under the Convergence Accelerator Program.