Published August 18, 2022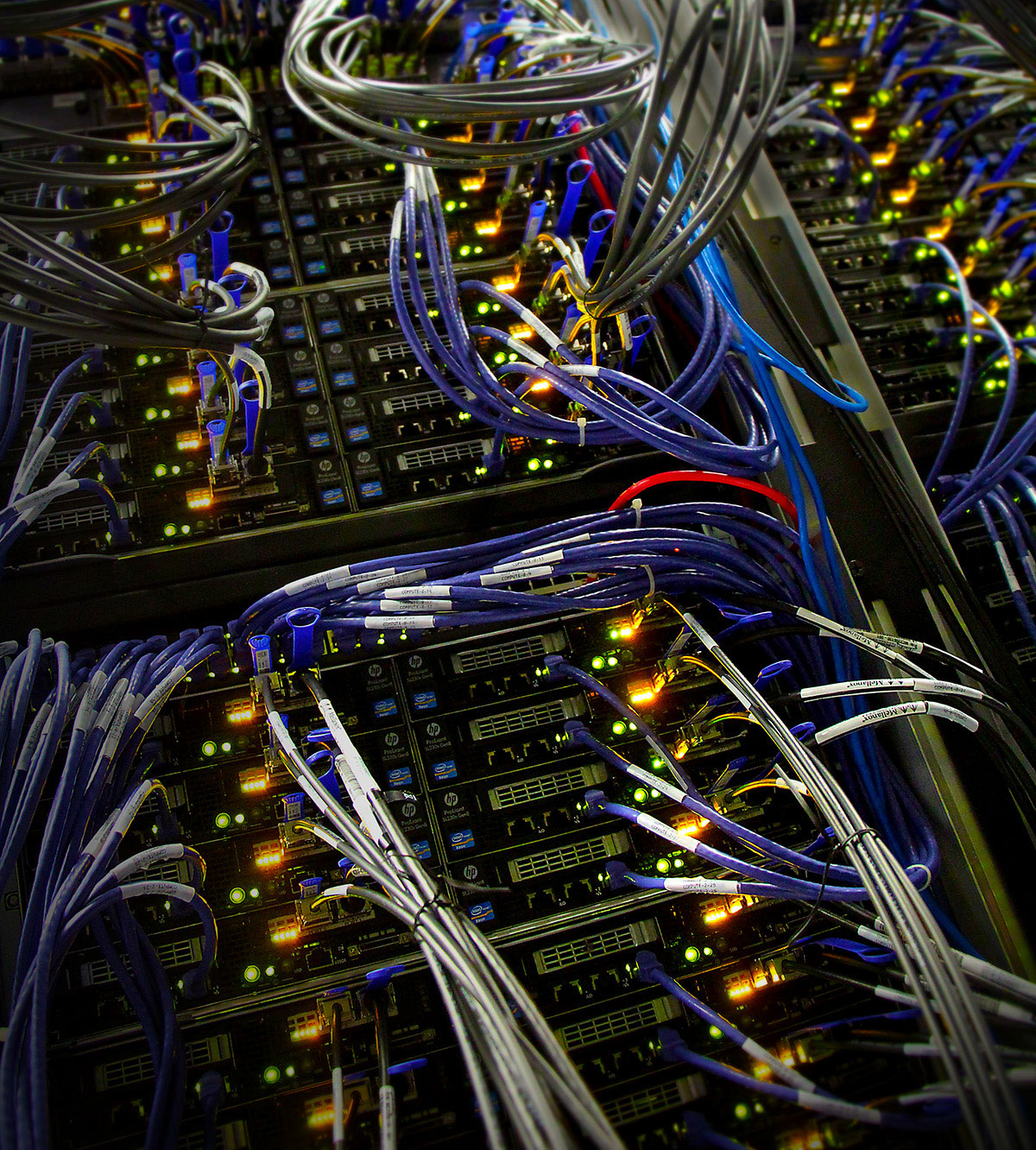 By Cynthia Dillon, SDSC External Relations
First launched in 2013, the Triton Shared Computing Cluster (TSCC) has been a critical resource for UC San Diego researchers—as well as UC Riverside and UC Merced teams—providing high-performance computing services to support modeling, simulation and data analytics.
While many computing clusters consist of a set of individual computer servers or "nodes" that are networked together and have software installed that allows them to operate in concert for parallel computing, TSCC operates on the "condo cluster" model—researchers purchase compute nodes and contribute them to the cluster, forming a community-owned and shared resource. In turn the researchers gain access to the entire cluster, which in most cases is a much larger resource than they could purchase or justify just for their group. A nominal monthly fee (per node) affords access to shared infrastructure on TSCC, including high-performance storage, as well as professional system administration and user support. The number of TSCC nodes has been as high as 300, serving over 30 research groups and hundreds of faculty members, scientists and students across most of the academic departments at UC San Diego.
In addition to the condo cluster, TSCC has a separate "hotel" section—a smaller portion of the cluster that is available to researchers through ad hoc recharges of computing time. The hotel section serves researchers who have short-term or "bursty" computing needs, or who do not have funds available to participate in the condo program.
Now, after almost a decade of operation, the TSCC system will undergo new upgrades and policy changes to better serve the users.  A new set of standard node offerings has been defined to better control heterogeneity, older nodes are being decommissioned and replacement nodes are being installed. A plan is also developed to replace the high-performance parallel and "home" file systems along with the networking infrastructure. The planned upgrade also involves transitioning the now unsupported Maui/Torque scheduler and workload manager software to Bright Cluster Manager (BCM) /SLURM scheduler. The planned upgrades will be implemented incrementally starting in late fall of 2022. When fully complete in 2023, the new TSCC system will offer higher performance and more energy efficiency.
"The team was very busy with day-to-day operations, but in order to maintain the high level of performance and reliability our users had come to expect, we knew we had to find some time and plan for the future," said Subhashini (Subha) Sivagnanam who manages the TSCC program, referring to the upgrade and reconfiguration.
Starting out many years ago as a relatively modest effort, TSCC has grown into a "mission critical" resource for UC San Diego researchers who utilize high-performance computing. With completion of the planned upgrades, TSCC will be well positioned to provide high-performance scientific and technical computing support in the years to come—giving researchers the tools they need to continue advancing the frontiers of science.