Published November 8, 2022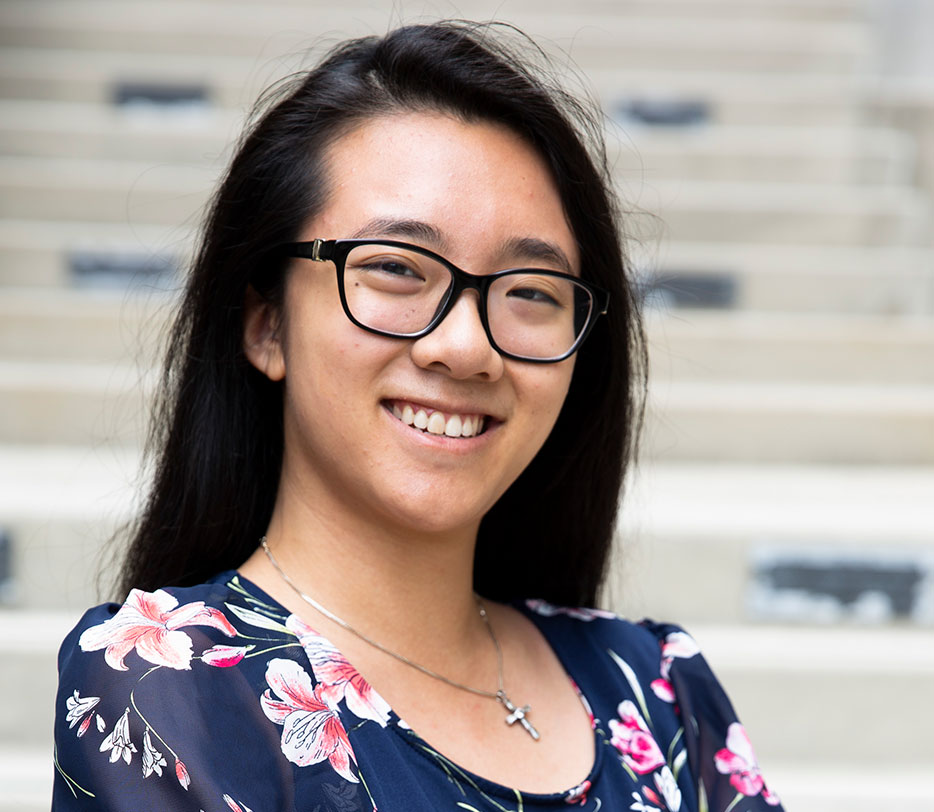 By Kimberly Mann Bruch
In March 2020, Jenny Nguyen joined the San Diego Supercomputer Center as an intern working in the Research Data Services Division. By summer, she was promoted to a project management internship position to help oversee the annual summer program. The next year, Nguyen was promoted to the Intern Program Manager position – all while maintaining her studies in computer science and business at UC San Diego.
In her new leadership role, Nguyen managed interns working during the academic year and during the summer program. Last year, Nguyen continued in the management role with the program, which included more than 40 students who worked under her guidance during their 10-week internships.
"I was honored when my supervisor Ryan Nakashima asked me to oversee such a large number of students," Nguyen said. "While I was a bit nervous, I felt the past two years as a project management intern had given me the experience necessary to successfully oversee such a large group of interns."
Nakashima asked Nguyen if she would be willing to not only manage the students, but also help with technical guidance as a large number of the students were completing development projects that required skills in languages such as JavaScript and Python.
"Jenny hit the ground running," Nakashima said. "She not only managed an incredible amount of tasks and time management issues, but also gave the students technical direction, showed them how to form positive working relationships and trained them to confidently work in agile development environments." 
One such student was Elie Mubarka, a senior at UC San Diego, who worked with Nguyen on a roommate-finding project. "This experience was great for me to hone my skills on front-end work as well as work with a team," Mubarka said. "Not only was I able to create an app, but I was also able to better learn how to manage my time – thanks to Jenny's leadership."
Nguyen is completing her final year at Revelle College. In her free time, she enjoys trying new foods, spending time with family and friends, and playing video games.