Published November 22, 2022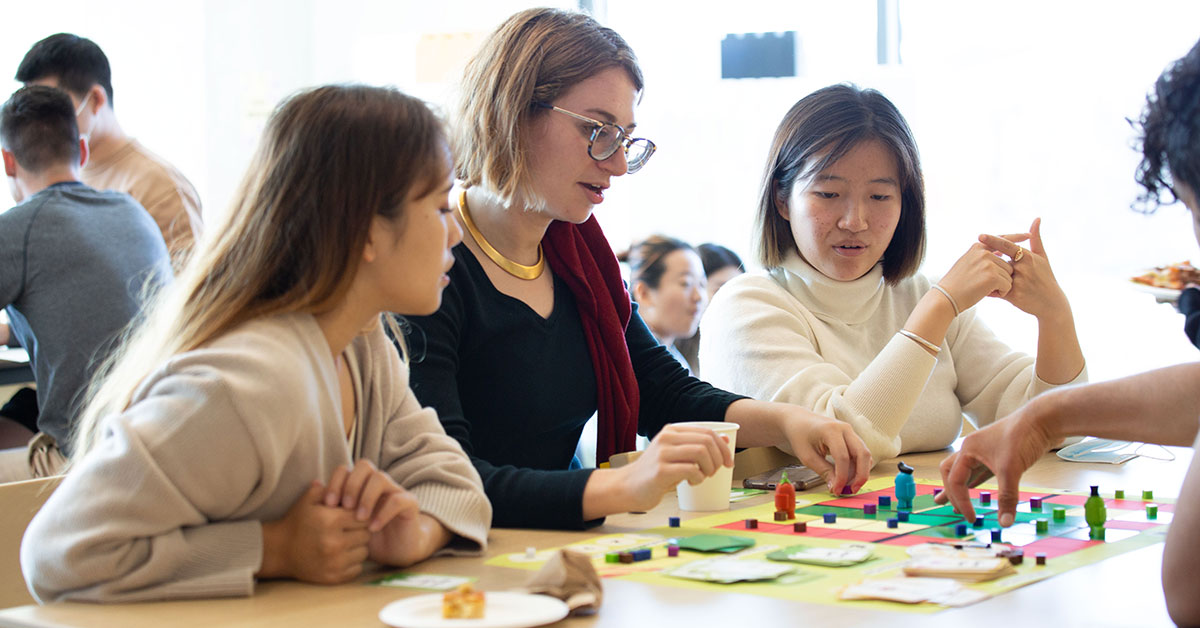 By Kimberly Mann Bruch, SDSC External Relations
San Diego Supercomputer Center (SDSC) and the Design Lab at UC San Diego co-hosted the Mindshifts on Megafire Design Challenge Expo, which showcased the work of seven student teams who created concept designs to increase public understanding and acceptance of prescribed burns. Specifically, the Oct. 28 expo was the grand finale to share the students' efforts with a group of WIFIRE Lab stakeholders from the fire management and research community.
"Prescribed burns – the controlled use of fire under specified weather conditions to benefit ecosystems – have proven to be an important fuel treatment approach because they reduce the future risk of uncontrollable and highly destructive wildfires by reducing dangerous fuel loads," explained Ilkay Altıntaş, chief data science officer and the founding director of the WIFIRE Lab at SDSC. "In 2020, thousands of firefighters risked their lives to fight wildfires that swept across 10 million acres in the western U.S., killing dozens of people, destroying 10,000 structures and causing $15 billion in property damage. Activities like the Mindshifts on Megafire Design Challenge and Expo allow students to actively participate in helping us educate multiple communities about the importance of prescribed burns."
Prior to the expo, the teams participated in the April 2022 Design Thinking Workshop at UC San Diego led by the Design Lab. The workshop allowed 90 students to form 23 teams and create prototypes for an installation; next, they submitted a poster and video describing their concepts. The ideas ranged from virtual reality experiences to billboards at bus stops, and seven teams were selected to participate in an internship with SDSC to build their proposals into functioning prototypes. Each team submitted their ideas for evaluation to generate quantitative and qualitative feedback. The teams displayed posters and prototypes to subject matter experts during the Design@Large session on Climate Risk Reduction and Technology.
Seven teams were selected as finalists and moved on to a summer internship, during which they created working prototypes of their installations.
The interns were joined by four students from the Enlace summer research program, which aims to encourage the participation of high school students, university students and researchers/teachers in the sciences and engineering, while promoting cross-border friendships between Latin America and the United States. The prototypes created by the student teams were on display during the expo.
"We were amazed by the creativity and productivity of all the teams that participated in the design-a-thon and have greatly enjoyed continuing to work with teams to build their ideas into functional prototypes ranging from board games to virtual reality experiences," said Director of Strategic Partnerships at SDSC's CICORE Division Melissa Floca. "Our ultimate goal was to increase public acceptance of prescribed burns as an important tool for ending devastating megafires, and I think we achieved that."